I AM ENOUGH.
The first stage of our campaign, launched on the Trans Day of Visibility (March 31st 2018) sent a positive message of affirmation and strength from within the trans community.
YOU ARE ENOUGH.
The second part of our campaign, launched on IDAHOBIT (May 17th 2018), sent a message of support and solidarity from the wider LGBT community and beyond.
WE ARE ENOUGH.
We encourage you to look out for opportunities to spread a message of unity, where lesbian, gay, bisexual and trans people are standing together to affirm our identities and our right to equality.
What was the ENOUGH Campaign?

In the midst of negative rhetoric towards trans and non-binary communities in 2018 following the public consultation on proposed changes to the Gender Recognition Act (2004) , LGBT Foundation's ENOUGH campaign sent a powerful message of hope, support, and solidarity.
The ENOUGH campaign was an opportunity for LGBT communities and our allies to come together and demand an inclusive and equal society that celebrates all LGBT identities. We believe that all LGBT people should be free to express their gender identity and sexuality however they choose, without fear of discrimination or hate.


Feeling inspired? Even though this campaign has ended, here's 4 ways you can help!
1. Take a Solidarity Selfie

Pick up your phone, take a selfie and share it on social media in support of the ENOUGH campaign using #IAmEnough or #YouAreEnough (for allies).
Remember, it's not just for individuals, so why not get your colleagues, sports team or social group involved? Say Cheese and post!
2. Buy and wear our brand new T-shirts
Support our ENOUGH campaign by purchasing one of our bold tshirts! You can buy #IamEnough, #YouAreEnough and #WeAreEnough T-shirts and bags from our brand new online store here.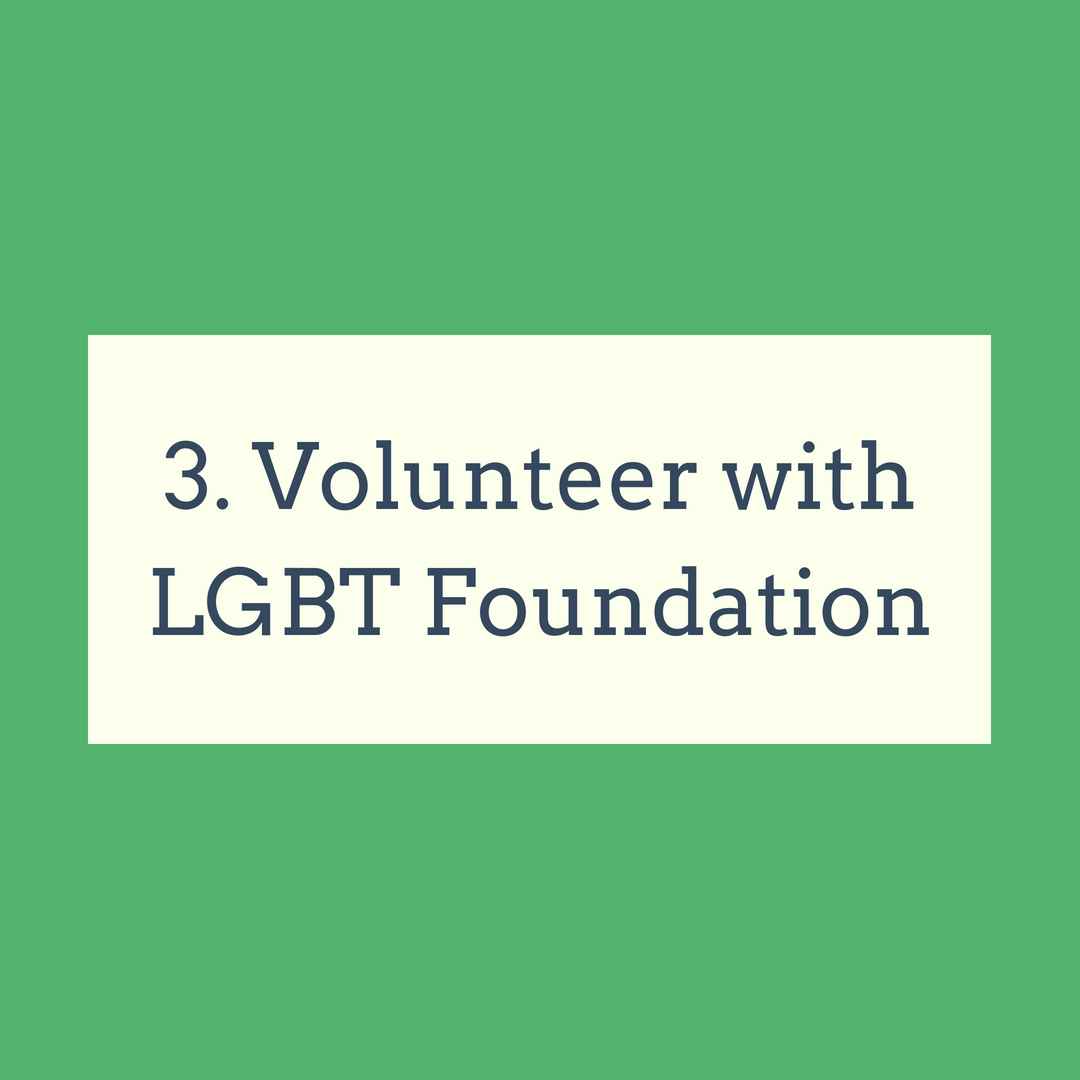 3. Volunteer with LGBT Foundation
Many of our vital services would not exist without the support of our amazing volunteers. Find out about our current volunteering opportunities here.