Stand with us against Homophobia, Biphobia and Transphobia
Published: 16 May 2016 Tags: IDAHOT, event, lgbt By John Walding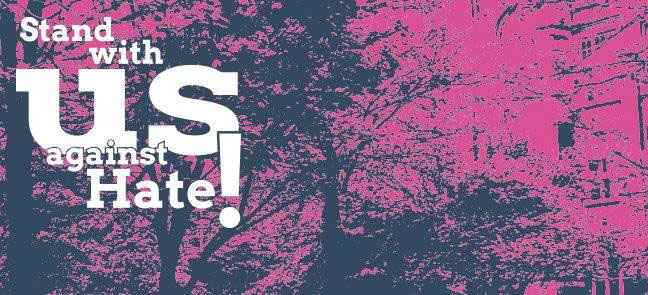 LGBT Foundation are taking a stand against homophobia, biphobia and transphobia by hosting a free community vigil on 17 May to commemorate International Day Against Homophobia, Biphobia and Transphobia (IDAHOBIT).
We are hosting our fourth annual Hate Crime Vigil in Sackville Gardens in the heart of Manchester's Gay Village to mark IDAHOBIT and commemorate those who have been the victims of hate crime on Tuesday 17th May from 6pm-7pm.

This is an opportunity for our communities to come together and raise awareness of hate crime against lesbian, gay, bisexual and trans (LGBT) people and to encourage the reporting of hate crime.

Over the past year, we've seen that of all the hate crimes reported to LGBT Foundation, 83% were homophobic or biphobic and 17% were transphobic. These were all verbal incidents, which had a major impact on these individuals and by them reporting these crimes, we can continue to monitor and evaluate ways in which we can work to encourage a positive and safe society for all LGBT people.

Substantial evidence shows that experience of hate crime and an increased fear of becoming a victim of crime has a significantly negative impact on LGBT people's lives.
The theme for this year is on mental health and wellbeing, and here at LGBT Foundation, we're committed to continuing to support LGBT people who are struggling with their mental health and wellbeing through our services. We know that over 90% of those who access our services choose to because they want an LGBT specific service.
Hate crimes or incidents can be reported in a number of ways, including third party reporting centres such as LGBT Foundation - by popping into our building on Richmond Street, phoning our helpline on 0345 3 30 30 30 or you can use our easy access Hate Crime Reporting Web-app (anonymously if you wish) at https://lgbt.foundation/report
Guest speakers at the Vigil include: Human Rights Activist and LGBT Equality Advocate Aderonke Apata; Sarah Evans, Creative Director of Art with Heart; Body Image and Eating Disorder Advisor Daniel Perry; LGBT Foundation's Trans Programme Co-ordinator Louie Stafford; Councillor Bev Craig, Manchester City Council's lead member for LGBT women and David McGovern, Chair of LGBT Foundation and Deputy Lieutenant of Greater Manchester. Music will be provided by one of the UK's largest LGBT choirs, Manchester Lesbian & Gay Chorus (MLGC).
Everyone is welcome to join us at the event, where we will be holding a minute's silence for people to reflect and lay flowers, including a rainbow wreath, on the Beacon of Hope. Groups and organisations are also welcome to attend the event wearing their uniform or kit as a show of solidarity with the community.

The event is supported by LGBTV, Gaydio, Serenity Security and Greater Manchester's Police & Crime Commissioner Tony Lloyd.

For further information, you can join the Facebook event here and you can follow us on Twitter @LGBTfdn using #IDAHOBIT2016