Spotlight On ... Village Spartans RUFC
Published: 27 April 2018 Tags: Manchester, LGBT, Manchester Village Spartans, Rugby By John Walding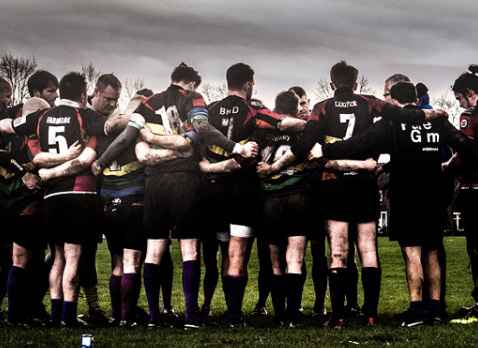 Spotlight on the Manchester Village Spartans RUFC
We speak to Yoshio Tazaki from the Village Spartans about Manchester Village Spartans
Tell us a little about your group?
As one of the world's very first 'Gay and Inclusive' Rugby Union clubs, Manchester Village Spartans RUFC (founded in 1998) exist to create a safe, positive and inclusive club environment where rugby can be played and enjoyed, on and off the pitch by all adults, regardless of sexual orientation or rugby ability. We aim to provide a high-quality rugby experience for our members, their families, supporters and sponsors and promote and develop the game of rugby football within Greater Manchester and Cheshire's LGBT, straight and local Sale communities. We are a founding member of International Gay Rugby (IGR) and, in 2012, hosted the IGR's bi-ennial 'Bingham Cup' - the international gay and inclusive rugby "World Cup".This year we'll be going to Amsterdam to play with 1000's of other Gay rugby players.
Is there anything else people need to know about the Spartans?
If you think rugby isn't for you we'd say think again!We have different teams for different skill levels including a development team for newbies to learn everything about rugby even if they've never touched a ball before in their lives and also have a hugely popular 02 Touch Rugby mixed gender rugby team for people who want all the fun without the scrum. Touch is a low contact form of rugby ideal for people who want to get fit or are recovering from injury etc. Overall, rugby is a brilliantly social sport and is by nature a very inclusive game because you can be big, small, fast, slow, skinny or big and there's a place for you on the pitch.Also - its really disciplined and demanding and not at all scary.There's a huge amount of respect between teams and players.Fear Less - Give Rugby a Try!
How often do you meet?
Touch training is on Monday evenings and Union Training is on Wednesdays (both circa 7.30pm) and we play on most Saturdays during the season.We also play lots of games versus other Gay Rugby clubs up and down the country - a brilliant way to meet other LGBT players also giving rugby a try.
If people want to get involved where can they go to get more information?
We offer a FREE initial training period so you can decide if you like rugby and the club.You can become a member and find out more about the club and our variety of low membership costs on our website at www.villagespartans.co.uk or our Facebook page @villagespartans or email recruitment@villagespartans.co.uk