Pride is coming to Wythenshawe!
Published: 28 April 2016 Tags: wythenshawe, lgbt, pride By John Walding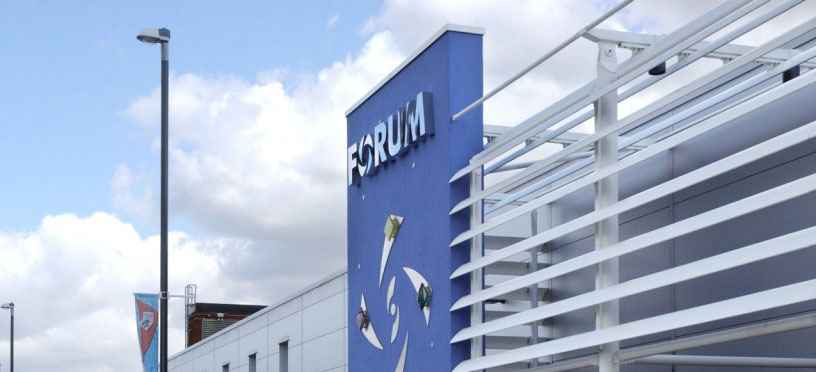 Wythenshawe Pride is a celebration of LGBT (Lesbian, Gay, Bisexual & Trans) identities and a chance to bring together everyone in the local community to show their support.
Community leader Christopher Oatway is the man behind WASA LGBT a social and support group active in 'Wythenshawe and Surrounding Areas'.
''The idea for the event came when the only LGBT group in the area -The Proud Trust's Wednesday evening youth group was looking to apply for a pot of funding through The Withy Project, distributed by the local housing trust,'' says Chris. "With my aim for establishing local services and signposting LGBT local people to city centre services, I suggested a local Pride event. They agreed and the funding was secured, a date set and a venue booked. I was over the moon."
The Proud Trust (formerly LGBT Youth North West) is the main co-partner of the event. Matty Donaldson, Peer Mentoring & SupportYouth Worker for WYnotLGBTQ, adds:
"We are hoping that the whole Wythenshawe community will get involved in Wythenshawe Pride. We know that there are lots of LGBT people living in the town Wythenshawe and the surrounding areas and this is a great opportunity to bring everyone together for a day to celebrate being proud of who we are. People shouldn't have to travel into Manchester to access an LGBT scene or group, it's important that there are spaces locally where this can happen. It is also important that people who don't identify as LGBT feel welcome to come along on the day and celebrate with us to show their support, help raise awareness of the LGBT local community, and have fun! "
One of the young people who attends WYnotLGBTQ is helping to organise Wythenshawe Pride 2016.Sean McGuigan, aged 18 comments:
"Most of all, I'm looking forward to being part of an event that will be defining to the LGBT individuals of Wythenshawe and the surrounding areas. Hopefully it will be a day for the local history books as well as conveying a clear message of establishment of the LGBT community as well as issues surrounding LGBT persons." "I hope to see clear community engagement as well as an established LGBT prevalence as a result of this. I hope people from all backgrounds can come together and celebrate. "
Chris finished with the fact that "support has been seconded by the presence of a Wythenshawe-wide parade entry into Manchester Pride, last year and this year. Like some of the other prides in Greater Manchester, Wythenshawe is a town too and if the community are willing to support such an event why not make it happen?"
The first Wythenshawe Pride takes place on Saturday 20th August at the Forum Centre, Wythenshawe. See you there!
Keep up to date with news and details on Wythenshawe Pride at the links below:
Wythenshawe Pride's Facebook Page